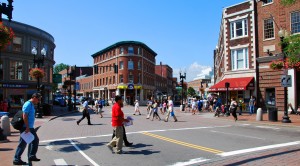 Cambridge, Massachusetts is located just north of the City of Boston, across the Charles River, but is still considered part of the Greater Boston Area. Named in honor of the University of Cambridge in England, Cambridge has managed to keep true to its educational roots, as it is home to 2 of the most prominent schools in the World; Harvard University and Massachusetts Institute of Technology. These schools are also very notable and old.
Numerous buildings have been renovated over the decades, dealing with all sorts of Mold and Asbestos Removal. Moldguys Restoration are experts when it comes to Mold Removal and understand that the jobs needs to get done quickly & quietly.
When it comes to your family's or employee's health Moldguys restoration understands the importance of indoor environmental safety. That is why we offer a wide variety of indoor environmental services to ensure your home or business is mold-free. Our services include
Left untreated, mold can compromise the health of those exposed to it, triggering asthma, allergies, and other unwanted conditions. If mold is found on your property, contact Moldguys Restoration right away. Our mold remediation experts will arrive on the scene as quickly as possible to assess the problem and recommend an effective solution. Keep your families health protected and contact Moldguys Restoration at the first sign of mold or other air quality issue in your Cambridge home or business.
Please call Moldguys Restoration for services regarding mold removal, asbestos removal, Fire & Water damage or Lead & Mold Remediation. (781) 910-5029