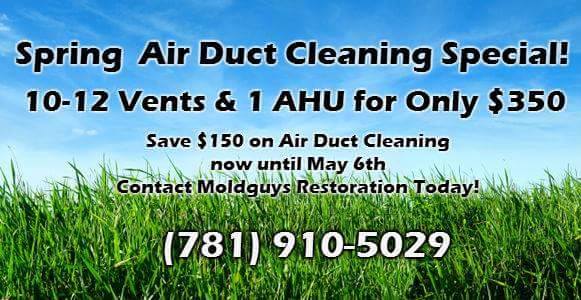 Spring is here and the perfect time to clean out your home. But no matter how much you scrub if your air ducts are dirty you will never get the crisp clean home you want. Air ducts and vents are often overlooked when it comes to spring cleaning. Not only could your dirty air ducts be spewing dust and allergens back into your home they could be affecting the overall air quality.
Spring is also the time when many people suffer from allergies, and duct work plays an important role improving the indoor air quality of your home and making it easier for those who suffer from allergies asthma or other respiratory conditions. By cleaning out your air ducts this spring you are cleaning the air of dust debris pet hair and anything else that can get stuck in your vents then pushed back into your home. Regular cleaning of your Air ducts and HVAC system also allows your system to run more efficiently which allows for it to last longer and saves you money.
Now is the perfect time to schedule your Air Duct and HVAC cleaning! Breathe in that fresh spring air throughout your home and check one more thing off your spring cleaning to-do list. And now Moldguys Restoration is offering a Spring Air Duct Cleaning Special! Save $150 on air ducts when you book now through May 6th! You get 10-12 Vents and 1 AHU for only $350. Contact Moldguys Restoration today to book yours before it's too late!