Residential Mold Remediation & Restoration Services
As a homeowner, there are many responsibilities that you must keep on top of in order to protect your property. One fear that many homeowners have, especially living in Massachusetts or New England, is mold. Mold thrives in humid, dark environments, and has the ability to not only damage your home's structure but can also be a health hazard for your family. The minute you realize there might be mold growing in areas on your property, it's always best to call in the experts for professional remediation services. At Moldguys Restoration LLC, we provide residential and commercial mold removal services in Bridgewater and around the South Shore of MA to keep your properties safe. The safety of all local residents is the top priority of our team, which is why we offer 24/7 emergency services to ensure we can take care of the problem right away.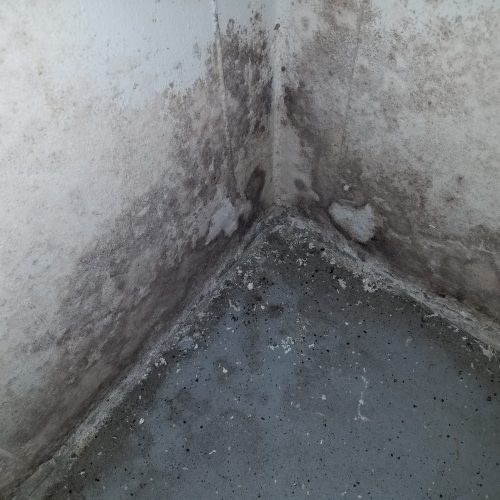 Understanding Mold Growth in Your Home
Since mold lives in dark, moist environments, there are a few common spots that mold is most likely to grow in your home. The bathroom, kitchen, basement, and attic, are some of the most popular rooms, and specifically in carpets, between tiles, around faucets, pipes, drains, the foundation, etc. If your house has ever suffered from water damage, it's also likely that mold has grown as a result. There are many different types of mold, and while some are not harmful, there are others that can wreak havoc. Black mold, which is the most commonly known dangerous strand, can grow indoors and outdoors. The mold spores can spread indoors through windows, doors, heating systems, and ventilation. It is important to eliminate it as soon as possible to protect your home and family's health, and prevent further damage. If you leave it alone and allow it to spread, it can continue to reduce your property value. For these reasons, we recommend you set up your initial inspection as soon as possible, so we can identify and remove any mold that we find.
Before & After Photo Gallery
Click or swipe and drag back and forth to see the difference!
Our Mold Remediation Process
If your home is in need of mold remediation services, Moldguys Restoration LLC is here to help. We have extensive experience in the industry and the necessary equipment to provide efficient services. Our team is proud to offer excellent customer service to local residents who approach our mold remediation professionals for assistance. We'll begin with the initial inspection and mold damage assessment to devise a plan of action. From there, we use several containment procedures to prevent the spread of the mold. We use specialized air filtration equipment and HEPA vacuums during the mold remediation process to further curb the spread of mold spores. Depending on the amount of mold, we'll also dispose of any mold-infested materials, such as drywall or carpeting, if necessary. Next, we also use a variety of techniques to clean and sanitize your belongings, while removing mold odors. The mold restoration process will vary case by case, and we'll keep you informed every step of the way. You can count on our team for professional and effective mold removal services.
Understanding Mold Growth in Your Home
Contact Moldguys Restoration LLC.
 to Schedule Your Service Today
For more information about our residential mold remediation services in Bridgewater MA and beyond, get in contact Moldguys Restoration LLC today! We guarantee your satisfaction and will also accept insurance claims when applicable. Please give us a call at 781-910-5029 or fill out an online form to get started.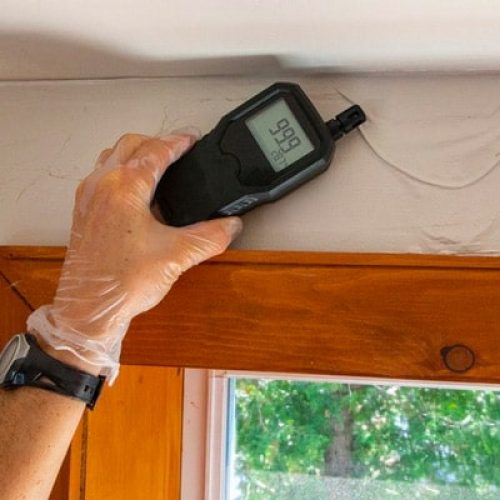 Real Clients, Real Stories
See what our satisfied customers have to say! Have you worked with us before? We'd love if you Left Us A Review!
I was impressed with the work performed. The men explained all aspects of the remediation performed, I was especially impressed with way they communicated the process with my wife. They were on time, cleaned all areas when finished. I would absolutely recommend this company to anyone needing mold removal.
The team cleaned and treated 36+ vents and all the ductwork, six hours of work with 4 people on the job, for a good price. Everyone was very professional and knowledgeable. I couldn't be happier with the service provided.
They cleaned out the dryer vent. They were here when promised, set up and did a good job. They showed pictures of the before and after and they also did a good job of cleaning up afterwards.
This company is very passionate about "getting the job done right" and this was reflected in the quality job they did when cleaning our ventilation system. I will be hiring them again to do our second floor system.
Guys came on short notice to complete an entire house full of post-construction HVAC duct cleaning. Showed up when they said they would and did their thing. Workers were friendly and very informative with regard to what they needed to do would definitely recommend
Moldguys Restoration did a great job! They came by to help cover an open dryer duct and they found a birds nest that had been built in it, complete with nails and string! They removed the nest, pressure-cleaned the duct, and removed flammable duct tape in favor of metal tape. They also gave us great advice about our broader home and attic and were really nice the whole time - definitely recommend!
Fully Certified For Your Peace of Mind
We take pride in our awards and certifications. Contact Moldguys Restoration today!