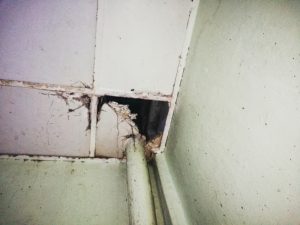 Mold exposure in public places can cause great concern among business owners and individuals. When mold impacts your commercial building, it not only gradually destroys the surface that it's living on, but it also can negatively affect your workers' or customers' health. Keep reading to learn more about the hazards that mold can cause in the workplace, and how you can combat it.
Who Does Mold Affect?
Have you noticed your employees, business partners, or visitors sneezing and wheezing lately? These symptoms could be a clear indicator that there's a mold issue in the building. All types of mold have the potential to have health affects, while some are more serious than others. Mold can produce allergens, and even trigger asthma attacks for people that are allergic to the mold spores. Left untreated, mold can cause a host of health issues for your workers and guests. For this reason alone, remediating and cleaning up mold indoors is crucial.
Common Places to Find Mold in Commercial Buildings
Although mold can be found anywhere, it typically thrives in warm and moist environments. It can grow on carpets, wood, insulation, paper, and any place there's oxygen or water. If there's recently been a leak in your building, whether it be as small as a leaky faucet or as big as a burst pipe, an excess of moisture gives mold an open invitation. The basement and attic of a building are some of the most common places to find this fungus growing. Not matter where or when you find mold in a commercial building, it should be removed as soon as possible.
Mold Remediation in Offices, Schools & Commercial Buildings
If you're a building manager, property owner, or custodian and come suspect mold growth, it's your job to protect your employees and customers. It's always best to be proactive and take action immediately. The experts at Moldguys Restoration are here to help! We provide mold remediation, water damage repair, and air duct cleaning to keep the air in your building clean and mold-free.
Contact us to Schedule a Service
Our mold removal company, based in Bridgewater MA, is proud to offer our services throughout the South Shore in Carver, Halifax, Plymouth, and beyond. For more information about our commercial mold remediation services, call us today at 781-910-5026 or fill out an online contact form!