Water Damage Restoration Services
As a homeowner, there are many responsibilities that you must keep on top of in order to protect your property. One fear that many homeowners have, especially living in Massachusetts or New England, is mold. Mold thrives in humid, dark environments, and has the ability to not only damage your home's structure but can also be a health hazard for your family. The minute you realize there might be mold growing in areas on your property, it's always best to call in the experts for professional remediation services. At Moldguys Restoration LLC, we provide residential and commercial mold removal services in Bridgewater and around the South Shore of MA to keep your properties safe. The safety of all local residents is the top priority of our team, which is why we offer 24/7 emergency services to ensure we can take care of the problem right away.
Strategies to Prevent Mold After Water Damage
Mitigating the water and restoring the area quickly can help to prevent additional costly damage. During the water damage repair process, we use a variety of strategies to reduce and present the amount of water that is in the area. The following techniques are used to help prevent mold growth after water damage within 24-48 hours. 
Books & papers
If they're non-valuable items, discard books and papers
Photocopy valuable/important items, and discard originals
Freeze (in frost-free freezer or meat locker) or freeze-dry
Carpet & Backing – Dry Within 24-48 Hours
Remove water with water extraction vacuum
Reduce ambient humidity levels with dehumidifier
Accelerate drying process with fans
Ceiling tiles
Discard and replace
Insulation
Upholstered furniture
Remove water with water extraction vacuum
Accelerate drying process with dehumidifiers, fans, and/or heaters
May be difficult to completely dry within 48 hours. If the piece is valuable, you may wish to consult a restoration/water damage professional who specializes in furniture
Wallboard (Drywall and gypsum board)
May be dried in place if there is no obvious swelling and the seams are intact. If not, remove, discard, and replace
Ventilate the wall cavity, if possible
Windows & Drapes
Follow laundering or cleaning instructions recommended by the manufacturer
Wood Surfaces
Remove moisture immediately and use dehumidifiers, gentle heat, and fans for drying (Use caution when applying heat to hardwood floors)
Treated or finished wood surfaces may be cleaned with mild detergent and clean water and allowed to dry
Wet paneling should be pried away from wall for drying 
Before & After Photo Gallery
Click or swipe and drag back and forth to see the difference!
Contact Moldguys Restoration LLC.
 to Schedule Your Service Today
If your home experiences water damage, get in contact with Moldguys Restoration immediately! We offer water damage repair services in Bridgewater, Hanson, Plymouth, and beyond. Give us a call at 
781-910-5029 
anytime.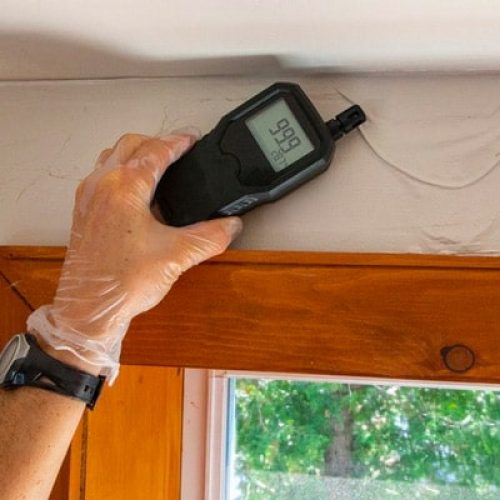 Real Clients, Real Stories
See what our satisfied customers have to say! Have you worked with us before? We'd love if you Left Us A Review!
I was impressed with the work performed. The men explained all aspects of the remediation performed, I was especially impressed with way they communicated the process with my wife. They were on time, cleaned all areas when finished. I would absolutely recommend this company to anyone needing mold removal.
The team cleaned and treated 36+ vents and all the ductwork, six hours of work with 4 people on the job, for a good price. Everyone was very professional and knowledgeable. I couldn't be happier with the service provided.
They cleaned out the dryer vent. They were here when promised, set up and did a good job. They showed pictures of the before and after and they also did a good job of cleaning up afterwards.
This company is very passionate about "getting the job done right" and this was reflected in the quality job they did when cleaning our ventilation system. I will be hiring them again to do our second floor system.
Guys came on short notice to complete an entire house full of post-construction HVAC duct cleaning. Showed up when they said they would and did their thing. Workers were friendly and very informative with regard to what they needed to do would definitely recommend
Moldguys Restoration did a great job! They came by to help cover an open dryer duct and they found a birds nest that had been built in it, complete with nails and string! They removed the nest, pressure-cleaned the duct, and removed flammable duct tape in favor of metal tape. They also gave us great advice about our broader home and attic and were really nice the whole time - definitely recommend!
Fully Certified For Your Peace of Mind
We take pride in our awards and certifications. Contact Moldguys Restoration today!